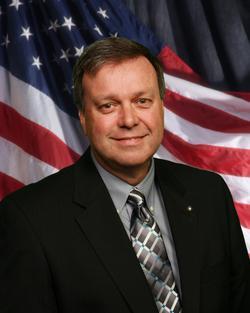 Supervisor Gerald Steen represents District 3 of Madison County and serves on the Madison County Board of Supervisors. With more than 20 years of experience, Steen has been responsible to the citizens of Ridgeland, serving as Alderman-At-Large and as a former member of the Zoning Board. He was elected as Mayor Pro-Tempore in Ridgeland in 1996.
He helped develop the Master plan for the City of Ridgeland, Highland Colony Parkway, Old Town area and Freedom Ridge Park—all plans have been successfully carried out and strengthened the economy.
Steen was also responsible for assisting in implementing a rental housing policy and the necessary widening of East County Line Road to five lanes from Pear Orchard to Old Canton. Steen has played a major role in the plans to widen Lake Harbor from a three to five-lane road.
Steen is currently employed at Victory Marketing and Madison County resident for the past 25 years. He is a member of the First Baptist Church of Ridgeland, where he has served as deacon and an affiliate of Gideon's International.
Steen is married to the former Linda Auttonberry and they have two sons and two daughters.