Anita Wray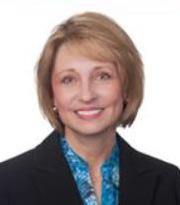 The Circuit Clerk serves as the voter registrar and assists with elections. The Clerk summons the various juries. She also receives the appropriate papers when candidates qualify to run for public office.
The Clerk's office keeps:
Marriage licenses
Jury lists
Civil and criminal trial dockets
Licenses for doctors and certain other professionals.
Judgement Rolls
Absentee ballots are available at the Circuit Clerk's office. The Circuit Clerk maintains all court records, filings, paper and accounts for all court costs, fees, fines, and assessments for Circuit Court, County Court and Youth Court.
Voter Information
Voters must register at least 30 days prior to the election.
For your vote to count, you must be registered in Madison County and you should vote at the precinct where you live.  If you have moved from one location to another in Madison County, but have not changed your address with the Circuit Clerk, you should  still go to the precinct for the area in which you live.  Your name will not be on the Poll Book at that location but you should vote by affidavit.  After the polls close, all affidavits are reviewed by the Election Commission. Once your name is found on the Madison County voter rolls, the Election Commissioners will then verify your information. Once your information is found to be valid, your vote will be counted and your information will be updated in the system.  If you are unsure as to which precinct you should be voting in, (click here) to see the Madison County precinct map and find where you live, then match that color to the color coded listing on the left of the page.
If you need to update your information you may call the Circuit Clerk or (click here) and you can print out the form and mail it in.
Absentee ballots should be available 45 days prior to the election and are available at the Circuit Clerk's office.
Marriage Licenses
Both Parties must be 21 years of age to get married in Mississippi.
Picture ID and Proof of age is required.
Both Parties must be present for the application.
To obtain a marriage license, both parties must apply in person your at local county Circuit Clerk's office.
There is a $38 fee and it is required at the time of application.
There is no waiting period or blood tests in Mississippi.
For additional information, please call the Circuit Clerk's office at 601-859-4365.
Fees
Filing Each Complaint, Petition Fee: Circuit Court $161.00; County Court $161.00
Petition for Review of Driver's License Suspension $161.00
Petition for Hardship License (Circuit-there is no alcohol hardship license since 10/1/14 (Section 63-11-30(2)). For drug related DUI, Section 63-1-71 provides a $20 assessment $181.00
Post-Conviction Relief $161.00
Petition to Contest Forfeiture $161.00
Request for Out of State Subpoena $161.00 – it is required to open a new civil case according to the rules of MS Civil Procedure (certified copy of order from other court for subpoena to be produced along with a subpoena styled in this court).
Supreme Court Appeal $200.00
Notice of enrollment of a Foreign Judgment $161.00 (plus a Civil Cover Sheet, Acts of Congress, certified copy of judgment to be enrolled, last known address of the parties)
Transfer fee $85.00
Appeal from County to Circuit Court (on the record) $161.00
Appeal-Administrative Agency (on the record) $161.00
Appeal from Justice Court or Municipal Court to County Court (Civil) $161.00 plus 125% of judgment to be paid at the time of filing the appeal (must provide the appeal cost sheet from the lower court)
Appeal from Justice Court or Municipal Court to County Court (Criminal Court) $161.00 plus the appearance bond or cost bond; which is set by the lower court (must provide the cost sheet from the lower court)
Filing Each Suggestion for Writ of Garnishment, Writ of Execution, Judgment Debtor Actions and Renewal of Judgment: $36.00
Marriage License $38.00
Certified copy of marriage license $17.00; $6.00 for each additional copy
Criminal Records Search $10.00 per name
Civil Records Search $10.00 per name
Marriage Records Search $10.00
Abstract or Enroll a Judgment $5.00, requesting abstract $1.50, cancellation of abstract $1.00
Medical License recording $5.00
Act of Congress $3.00
Copies: if performed by Clerk's Office $1.00 per page. If performed by other persons, they are 0.25 per page
Certifying Copies of a Filed Document $1.00
EXPUNGEMENTS (HOUSE BILL 160)-FILING FEE $150.00; under 99-19-71(1), certain felony convictions, (1st Offender or Misdemeanor)

​Bad Check Offense under section 97-19-55
Possession of C/S or Paraphernalia under section 41-29-139(c) or (d)
False Pretense under section 97-17-39
Larceny under section 97-17-41
Malicious Mischief under section 97-17-67
Shoplifting under section 97-23-93
     Expungements (continued)
        Filing fee $85.00; under 99-15-26(5), No Convictions (case dismissed or charges dropped or no disposition
         of such case) or Non-Adjudicated.